The Quaker meeting house in Airton is probably the oldest in existence. Built in 1690 by William Ellis (whose own cottage of the same period is immediately opposite), the Meeting House is still owned by the Society of Friends (Quakers). It was substantially repaired and restored in 2008. Historical research conducted while the restoration was in progress shows that the building was used as a Quaker meeting house by 1660.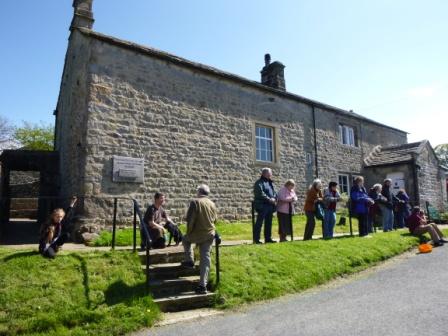 It has resumed its original function with Quaker meetings for worship held at 3:00 pm on the 2nd and 4th Sundays of each month throughout the year.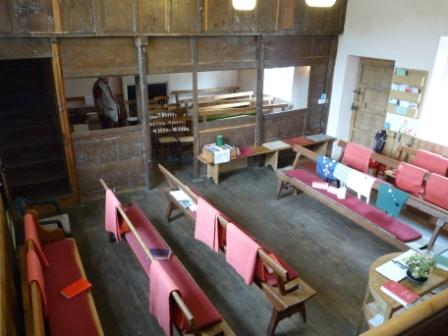 The Meeting House, burial ground and walled garden are open to the public daily all year.
The attached building was originally a stable for horses of Quakers attending meetings. It was converted in 1940 into a wartime evacuee hostel, used as a holiday hostel from 1943 and totally refurbished in 2011. It now has two large social rooms, two kitchens, two showers and a 6-bed bunk room, with additional space for sleeping on the floor.
We welcome and encourage wide and varied community use of these premises, as well as offering accommodation to overnight guests.
While there is no intention to generate a profit from the premises, it is essential that charges pay for all operating, maintenance and repair costs.
The voluntary Friend in Residence is always happy to answer questions and to arrange daytime and overnight bookings.
The Airton Trust Property is owned by the Brighouse, Leeds and Settle Monthly Meetings Buildings Charity (reg.228684) for more information please telephone 01756 753965