Malhamdale
Cricket
Club
The MCC is a small "friendly" club playing fun cricket on Wednesday evenings during the summer. We are helped and sponsored by The Buck Inn in Malham and our wicket "Pantlands" is kindly loaned to us by the Hudson family.
The wicket is lovingly prepared by our Honorary Groundsmen, Tony Cawthorne and helpers.
Winter Tour 2017, Sunday 8th January 2017, Meet at The Buck Inn, Malham, 12 noon, Home. Malham v Appletreewick.
Malhamdale Cricket Club on Facebook Malhamdale Cricket Facebook Group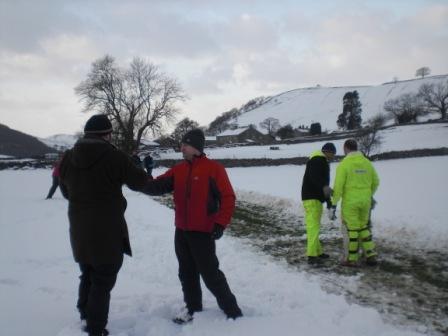 Winter Tour - 10th January 2010 at Appletreewick - 2010 Match report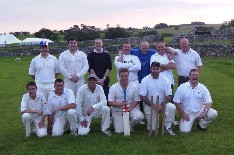 Captain - Nathan Lyles
Fixtures - Chris Wildman - 830529
Pavilion - The Buck Inn - 830317