Malham WI
Malham Women's Institute
Meets in Malham Village Hall, Malham, From 7.30pm Every 2nd Wednesday in the Month.

Malham Women's Institute is based in Malham, North Yorkshire which is in the heart of the Yorkshire Dales.
Our WI was formed in 1929 by a group of women from the farming community of Malham, Kirkby Malham, Hanlith, Malham Moor, Bell Busk, Otterburn and Airton, originally meeting at The Cherries in the centre of Malham.
Imagine, women from these outlying farms walking to a meeting on cold black wet nights? They did it because they had promised their neighbours and friends that they would walk together. Within a year of forming, there were 80 members who had joined an organisation that wished to improve the lot of women. Today those principles remain and although we are a relatively small Institute, we actively promote the education of children and women, take part in a wide variety of activities and campaign on issues which mean the most to our community.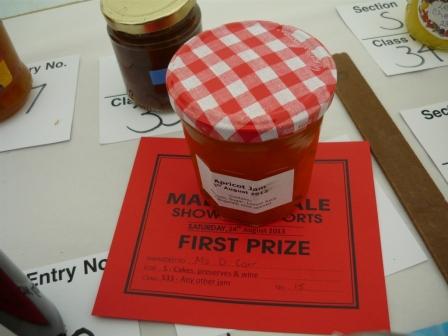 Programme 2018
March 14th - Life in the RAF - Mike Harrop, a retired Wing Commander, will talk about interesting times in his 30 year career. We will be joined by Airton WI.
April 11th - Kids at School in Nepal - Pat Wherity will present a talk on 'KASIN' that supports the development of schools in Napal.
May 7th - WI Pop Up Cafe - On the Bank Holiday Monday the WI will hold a 'Pop-up Cafe' in Malham Village Hall
May 9th - May 9th 2018 Commonwealth Games - Jill Heseltine will present a talk on her involvement at this exciting international sports event held in Australia.
June 13th 2018 Settle Stories Our friends from Carperby will be joining us to hear a fascinating talk from the Director of Settle Stories, Sita Brand on the arts and heritage charity.
July 11th 2018 Car Treasure Hunt followed by supper at the Craven Arms
July Visit to Carperby Open Gardens
August (date tbc) 2018 Annual WI Outing
August 26th - Malham Show
September 12th 2018 Visit to Airton Once again this year we shall look forward to joining our friends at Airton WI
October 10th 2018 AGM and Presentation
November 14th 2018 Members' Evening: A bit of a do! A good night in with a quiz and games followed by supper
December 12th 2018 Craft Evening: Christmas Decorations A practical session making a personalised Christmas Wreath
January 2019 Christmas Meal Date tbc at Beck Hall
President: Margaret Rand, Tel: 01729-830676
Secretary: Tracey Baron, Tel: 01729-830903