Local Interest Books
Many works of fact and fiction have been written about or some have been written in Malhamdale, here in the heart of the Yorkshire Dales, some have been historical, some inspirational....everything from Charles Kingsley's - The Water Babies to the more recent adventures of Alistair Humphrey's Bike Ride ! not to mention the numerous walking, climbing and mountain bike books on this area of the Yorkshire Dales
Bill Bryson lived and worked in Kirkby Malham for several years and mentions the "Malhamdale Wave" in Notes from a Small Island , the Malhamdale Wave is the gesture of raising the finger from the steering wheel in recognition when meeting other road users, Bill felt accepted when greeted in this way in the Dale. One of Bill's favourite views is also in Malhamdale, looking North towards the Cove from the Settle Road out of Kirkby Malham.
"I won't know for sure if Malhamdale is the finest place there is until I have died and seen heaven (assuming they let me at least have a glance), but until that day comes, it will certainly do." Bill Bryson, author and former Malhamdale resident.

Alistair Humphreys started and finished his epic round the world by bike journey from Malhamdale, just 4 years and over 70,000 km's later and he was back in Airton and has written two books of his experiences the first Moods of Future Joys: Round the World: Riding into Africa Part 1 is available from Amazon More details from Alistairs website here. And New for 2008, Thunder and Sunshine
- 5- Quirky bike rides for famly and friends by Alistair Humphreys.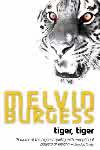 Melvin Burgess has written a work of children's fiction titled Tiger, Tiger (Puffin Teenage Fiction S.) about an Animal park in Malhamdale!! "Lee Yung is willing to pay a lot of money for the tigers of Malham Tiger Park. He believes the bones of the Spirit Tiger, Lila, can save his life."
Arthur Genn's book of fiction "A.I.D.A." tells an alltogether different story, politics, religion, computer espionage all rolled into an intriguing story set on a farm in Malhamdale here in the Yorkshire Dales.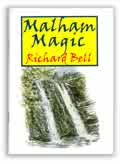 Richard Bell's little book Malham Magic Takes a fresh look at the classic Malham landscape trail with this lively guide to the myth and history of Malhamdale, moor, cove, scar and limestone pavement, rocks and fossils, history and folklore, writers and artists, wildlife and landscape, place names and trail map all complemented with his superb drawings, excellent little book!
A Climbing essential A Rock Climbers guide to Yorkshire Limestone Yorkshire Mountaineering Club, Edited by Dave Musgrove.
Please support our links to the Amazon online bookstore as a small commision is paid to support this website for every purchase you make.
New Old Book! The Parish of Kirby Malhamdale by John William Morkill (originally published 1933) more info about the reprint of this book and How to Buy
More Yorkshire Dales Art and Literature and even some Malhamdale Poetry