Malham is a popular village in the Yorkshire Dales on the Pennine Way. The main attractions are the stunning scenery of Malham Cove and Gordale Scar - probably the two most impressive sights in the whole of the Yorkshire Dales and both within easy walking distance of the village as is Janet's Foss Waterfall.
PARKING If you're visiting Malham during the winter months the ground conditions may not be good enough to open any fields for parking. Please remember to park responsibly allowing space for emergency vehicles to pass. Extra space for farm vehicles and tractors is also often required. Come and enjoy Malham, but please have consideration for others, thank you.
DOGS If you're visiting Malham with your Dog many of our local Pubs, Cafes and the Farm Shop are Dog Friendly but please keep them on a lead AT ALL TIMES and pick up and take any Dog Poo home, Poo Bins are also available around the Village and are regularly emptied by local volunteers, thank you.
Subscribe to The Malham Newsletter

News & Updates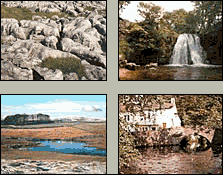 Supported by
The Yorkshire Dales National Park