Courses
Key Stage 2, National Curriculum, Habitats, Landscapes, Science and Development Games, Environmental Discovery, Team Building
Key Stage 3, National Curriculum, Heritage, Geography, Science and Environmental Discovery, Team Building
Key Stage 4, National Curriculum, Human, Physical, Ecosystems, Rural Settlements, Coursework, Case Studies, Exam Knowledge, Investigative Skills and Team Building
Key Stage 5 - Biology, Ecological Techniques, Hydrosere, Freshwater Ecology, Woodland Ecology, Limestone Pavement, Conservation,
Key Stage 5 - Geography, Physical Topics - Limestone Landscapes, Glacial Features, Channel Processes, Infiltration, Urban Microclimates, Rural Microclimates, Ecosystems. Human Topics - Rural Settlements, Tourism & recreation, Flood Management, Urban Land Use, Urban Change, Urban Regeneration. Ecosystem Topics - Succession, Soils, Woodland Ecology, Pollution.
Whatever your needs we can create specific courses for your group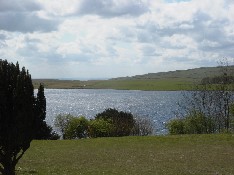 For further information on the work of the Field Centre, please visit our website contact us on 01729-830331 or e-mail
Malham Tarn Field Centre,
Settle,
North Yorkshire,
BD24 9PU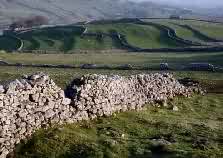 Drystone Walls and field systems, Malham, Yorkshire Dales.