Grand Depart, Tour de France Campsite and Camping in Malham
The Grand Depart - Tour de France Yorkshire July 2014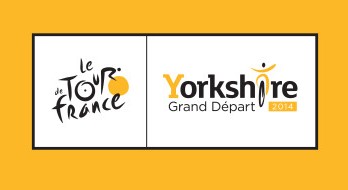 A special overflow campsite will operate for the Grand Depart Tour de France weekend July 2014 on Malham Showfield in Malham.
Tour de Malham Campsite, Malham
NOTE: Provisional Information, updates to confirm to follow.
Situated in the showfield at the entrance to Malham village with spectacular views of the dale and Malham Cove this campsite will be open for Tour de France visitors and is approx 2 minutes walk from the Village. Open from Wednesday the 2nd July 2014 to Monday the 7th July 2014.
Basic Toilets on site. Cold running water, No Showers, No open fires allowed but off ground BBQ's permitted.
Cost: £10 per person per night. oversize tents by arrangement only, additional cars on the field will be chargeable, if sufficient interest/bookings additional facilities may be added.
The campsite is very easy to find just head for Malham, Nr Skipton, Postcode for SatNav = BD23 4DA, the site is on your left as you come into the village from the South/Gargrave. (GR 899625) OS Map: 98
Note this is a temporary site, open just for this weekend, Telephone bookings to Malham Show Campsite Coordinator Andy Kaye, Tel 07900563202 or bye-mail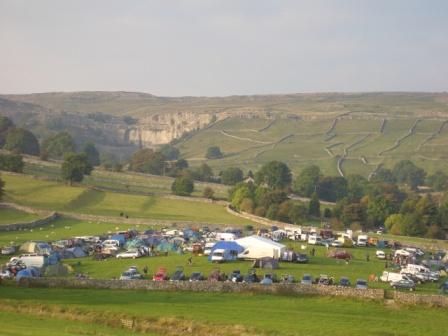 Other than the great local pubs & cafes in Malham Village the nearest shops for provisions are at The Farm Shop at Town End Farm, Airton less than 2 miles and in Settle which is 6 miles away a local butchers, bakers, spar, coop, petrol station and Booths supermarket.
For local free range eggs, Yorkshire Chorizo, sausages and bacon, BBQ packs, etc delivered to the campsite contact Chris at Town End Farm Shop in Airton.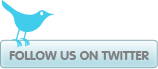 Buy me a pint! If you like this site then feel free to show your appreciation and help keep the site going by clicking here Buy me a pint!