Tudor House, Bell Busk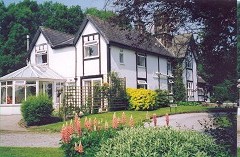 Welcome to Malhamdale's most unique B & B
For nearly 100 years it served as the railway station serving Malham and surrounding villages. Since the early 1980's it has been home to Malhamdale's most unusual B&B - welcome to TUDOR HOUSE! An exclusive offer to visitors to the www.malhamdale.com site. Click through to the Tudor House web site or give us a call and we will make an exclusive offer you cannot refuse! Anybody booking at least 2 nights will also get a voucher for afternoon tea for 2 at Town End Farm Shop ( max value £10), and if your stay extends to 4 nights it will include some wonderful Wensleydale cheese to take home.
Steady Grommit!
Sheila & Bob Marchant offer the friendliest welcome in one of the Yorkshire Dales most unique settings.
Tudor House served as the station for Malham until 1959 and since the late1970's has welcomed thousands of guests who enjoy the tranquil setting, the walks, the birds and of course the trains!
Tudor House
Trip Advisors highest ranked B&B in Malhamdale!
When we took over at Tudor House in 2009 we knew there was a little 'upgrading' required, but not perhaps as much as we discovered!
So, since that time we have taken on board all the comments our guests have fed back to us and undertaken a significant amount of improvement work.
ALL the guest rooms have now received a substantial facelift and each has a unique character all of it's own.
Malhamdale, Wharfedale and the Orient Express twin were all completed in 2011 and in 2013 Swaledale and Wensleydale have had a complete overhaul.
Sadly Airedale is no more, but it does mean that Swaledale and Wensleydale are possibly the largest and most luxurious "B&B" rooms anywhere in the Dales.
The residents lounge and dining room have also undergone major behind the scenes work with a complete re fit of the roof, but also a complete overhaul of the decoration, complete with a new log burner.
We think it's lovely, but don't take our word for it, come and see for yourselves.
The latest set of upgrades have produced 3 outside seating areas with a fantastic seating & BBQ area created on the platform, an "Outdoor Lounge" and stone coffee table seat in the front garden.
We look forward to seeing you!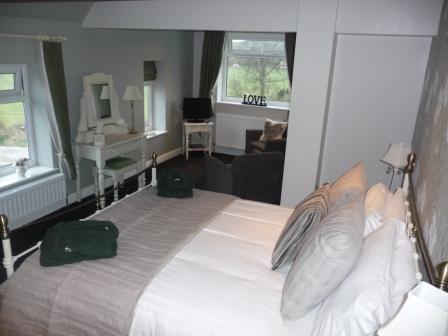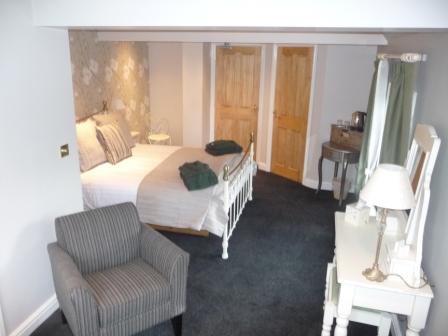 Situated midway between Skipton & Settle on the very edge of the Yorkshire Dales National Park in Malhamdale, we are close enough to all the main points of interest whilst offering seemingly isolated peace & quiet.
A trip to the Yorkshire Dales is special in itself, but if there is something that will make it extra special, it is a stay at Tudor House, where we will make every effort to make it really memorable, so that your next visit won't be your last.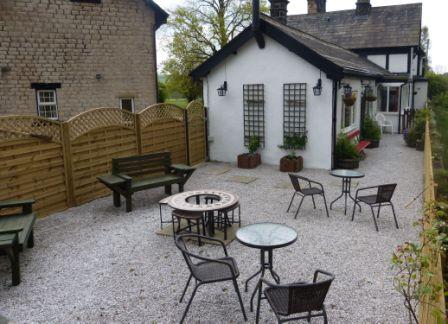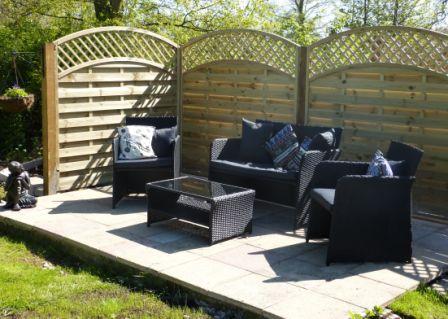 About Tudor House, Past and Present. . .
Tudor House dates from 1849. It was built as Bell Busk Station, to service the village of Malham, by the North Western Railway Company (a.k.a. "Little North Western"), which was soon to be amalgamated with The Midland Railway. The line was originally the Leeds to Morecambe route, but by 1876 the now famous Settle to Carlisle line was completed and became part of the main west coast route between London & Scotland. The station was closed on 4th May 1959.
The property first became a B&B Guesthouse during the 1970's, and nowadays offers a unique experience combining comfort, hospitality and a fascinating piece of local history. We will endeavour to build on the reputation developed by previous owners and expand and extend the range and level of experiences our guests can enjoy. Apart from the bedrooms we have a comfortable dining area and a relaxing sunroom overlooking the railway line.
The unique residents lounge, fashioned from the original station Waiting Room, has a TV, radio/CD/MP3 and warming log-burning stove to ensure a cosy atmosphere. Over an acre or well-kept gardens is the ideal environment for a relaxed day reading a book or chilling out after a hard days walking, sightseeing, cycling, pony trekking, shopping, bird watching or any of the other great variety of things to do locally.
Ask for the Full Monty Breakfast including Paganum Bacon & Sausage and our own fresh eggs. Member of DeliciouslYorkshire using locally sourced Yorkshire Dales produce.
Telephone 01729-830301 for further information, please mention malhamdale.com when calling.
Tudor House, Bell Busk, Nr. Skipton, North Yorkshire, BD23 4DT.
e-mail Bob & Sheila at Tudor House.
Please see the main Tudor House Website for more information about the accommodation and the history of Bell Busk StaionTudor House
Links